Cosmic horror is a subgenre of horror that captures the weird, alien, and otherworldly. It's also known as Lovecraftian horror as an homage to its creator H.P. Lovecraft. When Lovecraft first delved into speculative fiction, he shifted the focus of his supernatural horror to the extraterrestrial and celestial instead of more earthly concerns, and thus cosmic horror was born.
If you're looking for stories to explore cosmic horror, from Lovecraft to more modern interpretations, we found eight anthologies and collections that capture the otherworldly essence of the genre.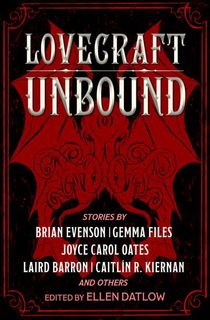 Lovecraft Unbound
With an introduction by Ellen Datlow, this collection features over 20 new tales either set in Lovecraftian worlds or inspired by his works. From a story about a cult who drowned in the sea, a strange church buried in Macedonia, to terrors in Antarctica, each author brings their own take on Lovecraft and his cosmic obsession.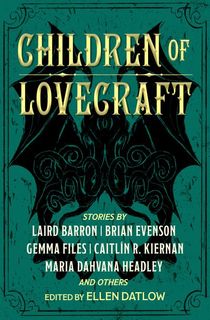 Children of Lovecraft
The third Lovecraftian collection edited by Hugo and Bram Stoker award-winning editor, Ellen Datlow, this anthology focuses on Lovecraft mythos, rather than setting or plot. Each author draws out deep, emotional terrors all with a modern twist.
The Hunger of Old Stars
A farmer only wants to protect the people he loves, a military rescue will cost more than a man can pay, a small town fights evil, a volunteer prepares to travel beyond the stars, and more. The Hunger of Old Stars is an offering of blood, violence, and gore in an attempt to satiate the endless appetites of the Old Gods beyond the darkness.
Shadows of Carcosa: Tales of Cosmic Horror by Lovecraft, Chambers, Machen, Poe, and Other Masters of the Weird
Twelve stories that span from Carcosa, the fictional place that inspired the HBO show True Detective, to Lovecraft's own accursed New England hills. This collection features some of the most dreadful creatures in the genre and includes a story by Lovecraft himself.
Coffinwood
Hazel Birnam and her team are in the dark forests of Western Australia. Horror lurks in dark places. And with each missing body, the hive grows. In a collection of interconnected short stories, each building on the other into a terrifying genre-blending conclusion.
Tales of Cosmic Terror
H.P. Lovecraft has influenced a generation of horror fans. He brings cosmic horrors, alien beings, and worlds beyond our own to terrifying life. Tales of Cosmic Terror features 10 of his most powerful iconic stories guaranteed to chill and disturb the most seasoned horror reader.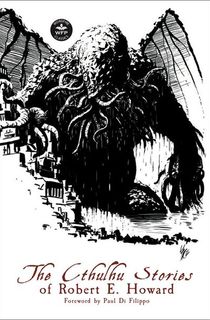 The Cthulhu Stories of Robert E. Howard
When Lovecraft was creating Cthulhu in the pulp magazines of Weird Tales, his friends were penning their own dark tales. Robert E. Howard, creator of Conan the Barbarian. In this collection of 12 stories, Howard created the Kull of Atlantis, Bran Mak Morn, and horrors beyond the Elder Gods themselves.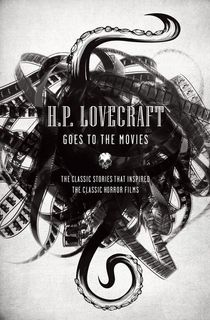 H.P. Lovecraft Goes to the Movies
Lovecraft is one of the most adapted authors in history. He has had over one hundred movies made based on his stories. This collection gives a historical introduction of each adaptation, interesting story trivia, and credits for each movie the stories inspired.
Featured photo: Miriam Espacio / Unsplash