In the age of the internet, sociopaths seem to be everywhere. From the charming (Ted Bundy) to the not-so-charming (Bernie Madoff) to the downright terrifying (al Qaeda and ISIS). What makes these people tick? Why do they do the things they do, and what can we learn from their extreme and anti-social behavior?
We compiled a list of seven reads that seek to answer those questions and more. Be forewarned: the books on this list tap into our worst fears, by revealing the darker side of humanity that lurks all around us.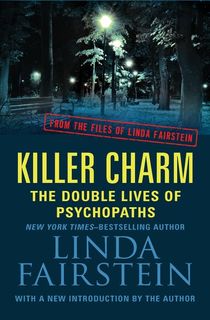 Killer Charm: The Double Lives of Psychopaths
"He was the nicest guy…."
It seems people are always claiming that their serial killer neighbor was really just your run-of-the-mill nice guy. Is it really any surprise that heartthrob Zac Efron was tapped to play Ted Bundy? Serial killers are rarely as monstrous on the outside as they are on the inside. Some are even downright charming.
In her book Killer Charm, former prosecutor Linda Fairstein unpacks the homicidal nature that lurks behind the charming surface of some of America's most infamous serial killers. By revealing what makes a psychopath a psychopath, Fairstein might just help you recognize some warning signs in that "nice guy" who lives next door.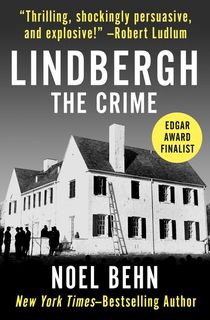 Lindbergh
Next to your children being murdered by the nanny or your child turning out to be a murderer, there's always kidnapping to worry about. Author Noel Behn tackles perhaps the most infamous kidnapping case of all time: the Lindbergh Baby kidnapping, which took place on March 1, 1932. The entire nation, and most of the world, was captivated by this despicable crime. Behn presents a controversial new theory on its perpetrator—exonerating Bruno Hauptmann, who was convicted of the kidnapping and executed by electric chair in 1936.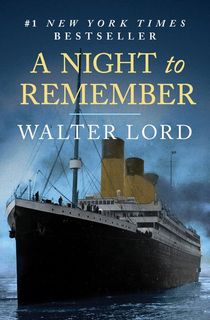 A Night to Remember
You might harbor a fear of flying, but after reading about the sinking of the Titanic in brutal minute-by-minute detail, you may have second thoughts about your back-up plan of traveling everywhere by ship. Published in 1955 and adapted into a popular film in 1958, Walter Lord's book is still the definitive account of the harrowing events and incredible acts of bravery that night on the decks of the so-called "unsinkable ship."
We Need to Talk About Kevin
School shootings have become all too common in America—with 22 school shootings having already taken place in 2018, which averages out to one per week. Lionel Shriver's 2003 novel is about a fictional school shooting that no one saw coming, except for perhaps the shooter's own mother. Told in epistolary style, in a series of letters to her husband, the shooter's mother reveals the extent of her son's psychopathy, raising devastating and horrifying questions about the nature of evil.
The Perfect Nanny
Inspired by the true crime case that has come to be known as the "nanny murders," which occurred when nanny Yoselyn Ortega brutally murdered two children Lucia, 6, and Leo, 2, in 2012, French writer Leila Slimani penned one of the most popular novels of the past year. Recently translated into English as The Perfect Nanny, Slimani imagines every parent's worst nightmare and dives into the chilling details of a crime so heinous it can barely be mentioned… much less be the basis of an entire novel.
The Looming Tower
Without a doubt, terrorism tops the list of Americans' worst fears. Lawrence Wright's The Looming Tower tracks the rise of Al Qaeda and the road to 9/11. To say that this book is devastating is putting it lightly. Though your worst fears will definitely be tapped into, and probably tapped out when you can't put down this book, if all else fails you will certainly be a more informed citizen.
The Wizard of Lies
When Bernie Madoff's epic Ponzi scheme was revealed, his investors lost everything: their entire life savings, their homes, their relationships. Some even lost their lives—committing suicide when they learned they had nothing left. Diana B. Henriques' book on Madoff's crimes, The Wizard of Lies, is the basis for the recent HBO movie starring Robert DeNiro and Michelle Pfeiffer. Madoff's utter and blatant disregard not only for his clients, but for his own family (most notably, his two sons who were being primed to run the company), is nothing short of terrifying.
This post is sponsored by Open Road Media. Thank you for supporting our partners, who make it possible for The Lineup to continue publishing the scary stories you love.
Featured image: Kiwihug / Unsplash
KEEP SCROLLING FOR MORE CREEPY STORIES