Kristen Stewart has gone on to star in many films since her breakout role as Bella Swan in 2008's goth bone zone fantasy, Twilight, but it's undoubtedly the role she's most known for. Apologies to Kristen, and the rest of the team. She, as well as her co-star Robert Pattinson, who played Edward in the original film and subsequent sequels, have made it publicly known, numerous times, that they'd like to distance themselves from their roles in the Twilight saga, but there's just no escaping their fates in that regard. And plus, those movies, and the source material books by Stephenie Meyer that they're based on, are awesome.
I said what I said.
Related: 15 Heart-Pounding Books Like Twilight
Sprinkled throughout each of the Twilight saga films we see clues here and there that add up to one resounding fact. Bella Swan is a lover of a wide variety of books. In school she learns about Shakespeare's 1597 classic, Romeo and Juliet, and swoons over Edward's off-the-cuff recitation of Romeo's death monologue. Later, while Edward is lurking about her bedroom hunting for dirty underwear or whatever, he comes across a well-read copy of Emily Brontë's Wuthering Heights, which Bella says is her favorite book above all. And in a harrowing scene where Bella takes to Port Angeles, Washington in search of snacks and books about why her boyfriend is so pale, she purchases something on the legends of the Quileute tribe from the fictional bookshop Thunderbird and Whale.
If you're a fan of the Twilight saga books and films (and, honestly, why wouldn't you be?) then you know what becomes of Bella in the finale, Breaking Dawn Part 2. One can only assume that once her fangs grew in, and a lust for blood consumed her desires, her taste in literature would similarly take a dark turn. In honor of Kristen Stewart's birthday, which is April 9, here's a run through of some of the books we think Bella Swan would have enjoyed pre, and post vamp days.
Happy birthday, Bella (er, Kristen Stewart), and justice for Renesmee.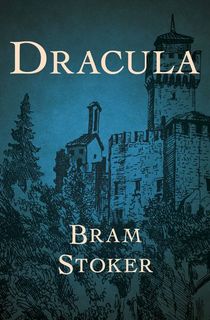 Dracula
This is just a given. When Bella first starts associating herself with the Cullens, and after, when she becomes one of the fang gang, she probably turned to Stoker's Dracula for some solid advice on 1) what's a vampire? 2) what do I do when I *am* one?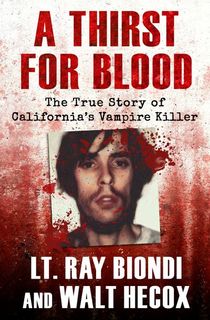 A Thirst for Blood
This is about Richard Chase, aka "the Vampire of Sacramento," but Bella didn't know that. She bought it based on the main title, thinking it was a cookbook, but read it anyway and found the story of Chase's atrocities in the late 1970s thrilling.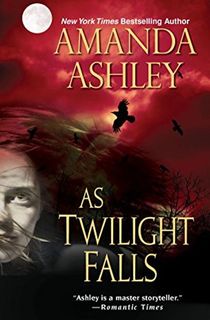 As Twilight Falls
Bella snatched this up in a pissy way thinking there was a Twilight spin-off she hadn't been optioned for. She let it sit in the corner of her room for years before reading it, but on one cold evening while Edward was out hunting lions for the family to eat for dinner, she sped through it in five minutes. Vampires read really fast. Turns out the book is about a woman who photographs ghost towns and finds herself in the middle of a dangerous predicament. Bella can certainly relate to that. Where'd she put that camera that her dad Charlie got her for her birthday anyway?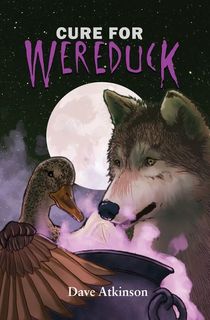 Cure for Wereduck
Jacob bought this for Renesmee a few birthday's ago and Bella just thought it was the cutest thing.
*sigh* Jacob ...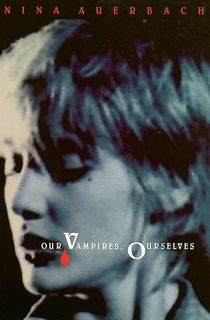 Our Vampires, Ourselves
Bella's mother-in-law Esme gave this to Bella as part of her "welcome to the family" gift basket. She learned a lot reading about vampy icons from the past, but, again, got the wrong idea from the title and thought it was going to be more along the lines of an intimate, well, you know, manual or whatever.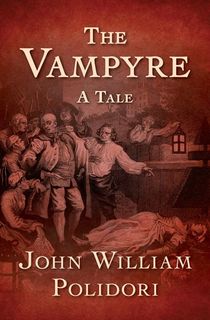 The Vampyre
Edward gifted this to Bella on their first wedding anniversary. The classic tale of bloodlust became a huge inspiration for Bram Stoker, and Anne Rice, which Edward made sure to note on the inside cover, right above a really long poem he composed about how her smell doesn't make him want to eat her anymore. She's not sure if that's a good thing, or a bad thing though. They've been fighting a little bit.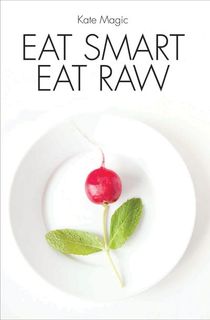 Eat Smart Eat Raw
Jacob bought this for Bella as a joke. Ha ha. Very funny, Jacob.
*sigh* Jacob ...
If you think of some other books that Bella would like, let us know!