True crime movies have introduced us to some of the most sinister villains around—made all the more frightening by the fact that they're based on actual criminals. And when you're obsessed with a particular case, you're desperate to uncover as many details as you can.
Look no further than these nine true crime books. From titles that served as inspiration for true crime flicks to investigations that offer additional insight into a certain killer's psyche, these books will keep you up all night long.
Evil Angels, by John Bryson, for fans of A Cry in the Dark (1988)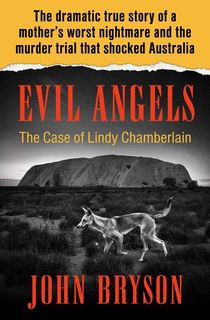 Evil Angels
The movie , starring Meryl Streep, was directly based on John Bryson's Evil Angels—which explores the bizarre and tragic case of Lindy Chamberlain. Chamberlain was camping with her family, including her infant daughter Azaria, at Uluru, in Australia, when Azaria vanished in the middle of the night. Chamberlain—truthfully—claimed her daughter had been taken by dingoes. In the biggest miscarriage of justice in Australian history, however, Chamberlain was charged with killing her child.
Dead Ends, by Michael Reynolds, for fans of Monster (2003)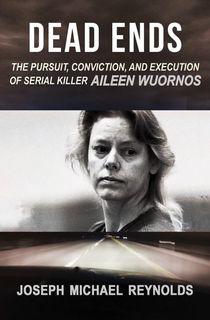 Dead Ends
The Academy Award-winning film tells the real-life story of Aileen Wuornos (played by Charlize Theron)—one of the most notorious female murderers in recent memory. Michael Reynolds—the reporter who first broke the story—wrote a detailed account of Wuronos' crimes in his book Dead Ends. Wuornos murdered seven men while working as a prostitute along a stretch of Florida highway. Her court case was a media sensation, as the country was captivated by the rare phenomenon of a female serial killer.
Closing Time, by Lacey Fosburgh, for fans of Looking for Mr. Goodbar (1977)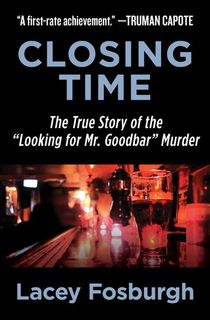 Closing Time
Fans of the movie will not want to miss Closing Time, a true crime account of the Goodbar murder that inspired the film. Closing Time recounts the case of New York City teacher Roseann Quinn—known as the "Goodbar" murder—who was slain by a man she had brought home to her apartment after meeting him in a bar.
Above Suspicion, by Joe Sharkey, for fans of Above Suspicion (forthcoming 2017)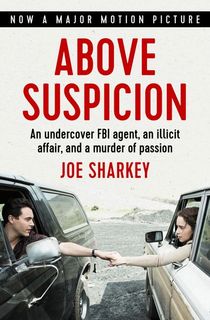 Above Suspicion
Above Suspicion—set to be released as a major motion picture in 2017—follows the case of FBI agent Mark Putnam, who, after getting into a dangerous, illicit tryst with one of his informants, strangled her to death. In a stunning turn of events, Putnam, who quite literally could have gotten away with murder, confessed to the killing a year later—making a deal in return for leading authorities to Susan Smith's body. He served just 10 years in prison as part of the bargain. Though not yet released, Emilia Clarke is set to star as Smith, and the movie is directly based on Sharkey's book.
The Most Dangerous Animal of All, by Gary L. Stewart, for fans of Zodiac (2007)
The Most Dangerous Animal of All
Fans of the David Fincher's brooding psychological thriller, , will be captivated and terrified by Gary L. Stewart's The Most Dangerous Animal of All. When adoptee Stewart set out to find his birth father, he was in for a chilling conclusion: according to Stewart himself, the search ultimately revealed that his biological father was the infamous, never-apprehended Zodiac Killer.
Foxcatcher, by Mark Schultz, for fans of Foxcatcher (2014)
Foxcatcher
Those captivated by Steve Carrell's bone-chilling portrayal of the psychotic John du Pont in 2014's won't want to miss Mark Schultz's memoir of the same name. Schultz dives into the factors that led to the tragic murder of his brother, wrestling champion Dave Schultz, by John du Pont at the Foxcatcher Farms estate in 1996.
Black Mass, by Dick Lehr and Gerard O'Neill, for fans of Black Mass (2015)
Black Mass
Johnny Depp played the infamous mobster Whitey Bulger in , based on the true crime book by Dick Lehr and Gerard O'Neill. Equally captivating in its retelling of the "Devil's Deal" enacted between Bulger and FBI agent John Connolly, the book Black Mass explores how Connolly, in offering Bulger protection in exchange for helping to take out the Italian mafia in Boston, ended up leaving the city vulnerable to Bulger himself.
In Cold Blood, by Truman Capote, for fans of In Cold Blood (1967)
In Cold Blood
The excellent true crime drama movie was inspired by Truman Capote's groundbreaking nonfiction novel. In 1959, two ex-cons brutally murdered four members of the Clutter family in their Kansas home. Capote released In Cold Blood, a work of investigative journalism that followed the murder as if he had actually witnessed it, in 1966. Capote's work would forever change the face of true crime journalism.
Devil's Knot, by Mara Leveritt, for fans of Devil's Knot (2013)
Devil's Knot
The film , starring Reese Witherspoon and Colin Firth, is based on Mara Leveritt's true crime book of the same name. The book explores the highly contentious case of the West Memphis Three, three teenagers who were charged with the 1993 child murders of three boys in West Memphis, Arkansas. Leveritt's book explores the theory that the teens were charged because of a "Satanic panic" in their conservative town, rather than any conclusive evidence connecting them to the crime.
This post is sponsored by Open Road Media. Thank you for supporting our partners, who make it possible for The Lineup to continue publishing the true crime and creepy stories you love.
Featured Still from Looking for Mr. Goodbar via Paramount Pictures