"Give her a good murder and a shameful social evil, and Anne Perry can write a Victorian mystery that would make Dickens's eyes pop," Marily Stasion wrote in The New York Times. That was in 1991, three years before Perry's own secret past as Juliet Hulme would come back to haunt her.
Perry, who passed away in April of 2023 at age 84, was a prolific and successful British author of popular mystery novels long before her own sordid past came to light. Among her many books are the beloved Thomas Pitt and William Monk series of historical mysteries, which have sold more than 26 million copies worldwide. In 1998, she was named one of the Times of London's "100 Masters of Crime," alongside such luminaries as Agatha Christie, Arthur Conan Doyle, and Dashiell Hammett.
By 1994, Anne Perry was already a popular author and more than a dozen books into her bestselling Thomas Pitt mystery series. That year, however, her past threatened to overshadow her present.
That was the year director Peter Jackson released Heavenly Creatures, a film about a murder committed by two teenagers in New Zealand in 1954. These two teenage best friends, fearful of being separated, set out to kill one's mother, bludgeoning her to death with a brick wrapped in a stocking.
One of the pair—15-year-old Juliet Hulme—was played by Kate Winslet in her film debut.
In the wake of the film's release, journalists tracked down a somewhat startling secret: Juliet Hulme was now living as Anne Perry.
Following the sensational murder and trial in the 1950s, Hulme spent five years in prison before being released and moving away from New Zealand with her family. She changed her name to Anne Perry—taking her stepfather's surname—and published her first mystery novel The Cater Street Hangman in 1979.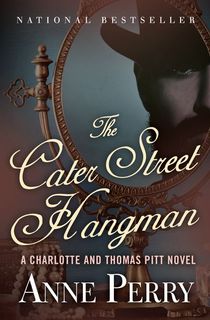 For more than a decade, Perry's own criminal past stayed buried, even as she became a celebrated crime and mystery novelist. However, with interest in the 1954 murder case reignited by Jackson's film, it was only a matter of time before Perry's secret came out.
Once it did, she didn't shy away from owning up to her guilt, though she was also reticent to speak much about her past. "In a sense, it's not a matter—at the end—of judging," she said in a documentary about her life. "I did this much good and that much bad. Which is the greater?"
So, what was Perry's real history, versus what was portrayed in Peter Jackson's film and sensationalist media articles around the case?
Heavenly Creatures and the True Story
"It was our intention to make a film about a friendship that went terribly wrong," Peter Jackson said, explaining the decision to focus Heavenly Creatures on the relationship between the two girls rather than on the murder and subsequent trial. "The friendship was for the most part a rich and rewarding one, and we tried to honor that in the film."
Attempts to bring verisimilitude to the proceedings were hampered by the fact that Jackson and his crew had no direct access to either the adult Juliet Hulme or Pauline Parker, both of whom had changed their identities following their respective release from prison. Instead, they worked from accounts of people who had known the pair in the 1950s, as well as Pauline's own diary entries, which described her relationship with Hulme. Many of the voiceovers in the film are taken directly from Pauline's diaries.
"Everything I had worked to achieve as a decent member of society was threatened," Perry recalled when she was told about the release of the film, and that journalists had discovered her past identity. "And once again my life was being interpreted by someone else. It had happened in court when, as a minor, I wasn't allowed to speak and I heard all these lies being told. And now there was a film, but nobody had bothered to talk to me."
One of the key items of prurient interest surrounding both the original case and the release of the film was the implication of a sexual relationship between the two young women. However, while Perry called their friendship "obsessive," she insisted that they were never lesbians, merely unhealthily codependent.
"I felt I had a debt to repay," Perry said, of her role in the murder. "Pauline was the only one who had written to me when I was in the hospital, and she threatened to kill herself if I didn't help."
The two friends had gone through a particularly tough time immediately prior to the murders. Juliet Hulme's seemingly perfect life was crumbling as her parents planned to get a divorce, and they intended to send her to live in South Africa. The two friends would be separated unless Pauline was allowed to come and live with Juliet's family, an eventuality to which, as they saw it, Pauline's mother was the primary obstacle.
One of the aspects of the case that the film got right was that part of the sentencing for the two friends was a stipulation that they never have contact again. And, so far as can be determined, they never did.
Because they were too young to be given the death penalty under New Zealand law, the two were sentenced to "detention during Her Majesty's pleasure," which turned out to be around five years for each of them. They were held in separate prisons and released separately years later.
The guilt of the pair was never in doubt. They admitted to the killing, but their defense argued that they were suffering from "paranoia, delusions of grandeur and delusions of ecstasy. Each affects the other and aggravates the process of the disease."
The Crown Prosecutor had a different opinion, with which the jury seemingly agreed. "They are not incurably insane," the prosecutor argued. "My submission is they are incurably bad."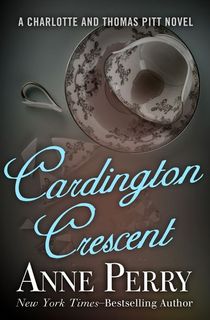 "Incurably" seems a strong word, however, especially given the life that Perry, at least, led after her release. She would later call her time in prison, though difficult, "the best thing that could have happened." It was there that she repented for her actions, and later joined the Church of Jesus Christ of Latter-day Saints after her release, remaining active in the church until her death.
Though Anne Perry expressed a desire that she be remembered more for her later accomplishments in life than for the crime that so defined her teenage years, her decades of writing mystery novels show that she knows how much impact even a single crime can have on a life.
"I was guilty," she said simply, in an interview with The Guardian. "I did my time."