For decades, anyone claiming that they saw a UFO or had interacted with alien lifeforms was immediately dismissed and discredited. Alien abductions and government cover-ups were seen as conspiracy theories that no one took seriously. But there have always been those who, like Mulder, believed. Perhaps there was more to the stories than we've been led to believe.
With a recent influx of UFO sightings plus the Congressional UAP Hearing back in July of this year, conversations around life beyond Earth are becoming more mainstream. Many are wondering: Is alien contact closer than we think?
Here are nine books about aliens, ET contact, and abductions to start your journey into discovering if you believe there is life beyond Earth.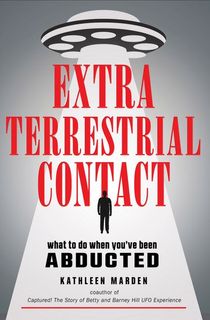 Extraterrestrial Contact
UFO researcher Kathleen Marden has written the essential guide for anyone who has had contact with aliens, UFOs, or nonhuman intelligent entities. Even if you haven't had the contact, maybe a friend or family member has. This book is based on ten years of research and includes information Marden gained from accessing files and organizations dedicated to UFO sightings. With a wide range of sources and helpful information, Extraterrestrial Contact is an essential starting point for anyone interested or fascinated by the possibility of visitors from another world.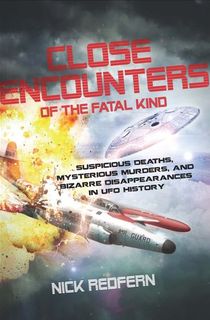 Close Encounters of the Fatal Kind
Not all close encounters are close. Some are fatal. While most UFO encounters end with someone telling the world their tale, there are many other stories of incidents that resulted in suspicious deaths. Were accidents really not accidents? These stories even go so far as to include researchers and witnesses who have vanished without a trace. Close Encounters of the Fatal Kind takes you through conveniently-timed heart attacks, suicides that look like murders, and whether these deaths were at the hands of the government or extraterrestrials—or both.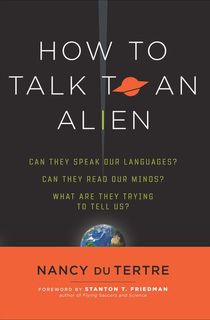 How to Talk to an Alien
The term, close encounter, was first coined by astronomer and ufologist J. Allen Hynek. But less known is he also identified three types of close encounters. And even more types have been identified since. One specific encounter is alien abductions. Many of the reports of UFO sightings are more than just seeing a flying object. They include alien interactions with pilots, crews, and passengers. How to Talk to an Alien helps prepare you just in case you ever find yourself face-to-face with a non-human lifeform.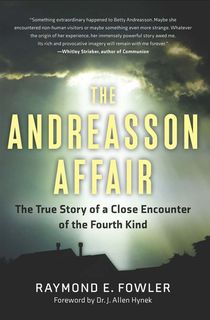 The Andreasson Affair
Betty Andreasson didn't tell anyone she had been abducted by aliens for ten years. It was bizarre and terrifying—and completely out of the ordinary. Even when Betty did tell people, the circumstances of her abduction were so bizarre, even noted UFO researchers had a difficult time accepting her account as the truth. Since then, it's become the best documented alien abduction case to date. Now you can read the testimony, examinations, and evidence associated with Betty's case.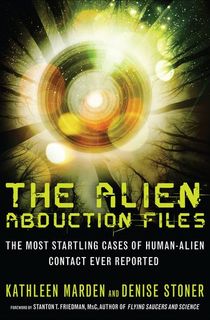 The Alien Abduction Files
Two women, thousands of miles apart, somehow shared similar experiences with alien abductions. They both lost time and later reported being taken from their homes. And both became unwilling participants following their genetic lines. But despite the odds, these women describe identical craft, alien technology, similar medical procedures, and messages. All within the same timeframe. The Alien Abduction Files takes you through the substantial evidence detailing both of these women's experiences.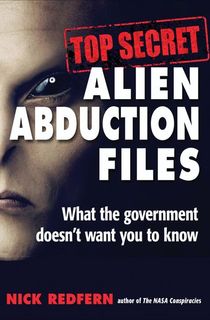 Top Secret Alien Abduction Files
For decades, people have been reporting their close encounters with aliens and UFOs. They claim kidnapping, medical procedures, and scientific experiments. And many accounts include aliens with large heads and black eyes. But then they report something else. Being followed or spied on by government agents. Helicopters hover over their homes, their phone calls are listened to, emails are hacked. Even worse, several abductees report being kidnapped again—by the government. Why is the government so desperate for information they're abducting survivors? Are aliens that dangerous? And what don't they want us to know?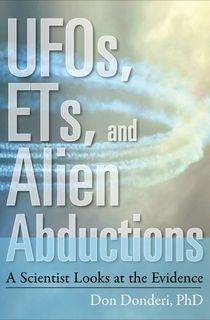 UFOs, ETs, and Alien Abductions
For decades, aliens were the subject of science fiction and conspiracy theories. But the perspective on whether aliens exist has changed over the years. Don Donderi breaks this book down into looking at the history of how aliens and alien abductions were looked at, and how the opinions have changed over time. He also examines the scientific perspectives and evolving politics from the 1940s to today.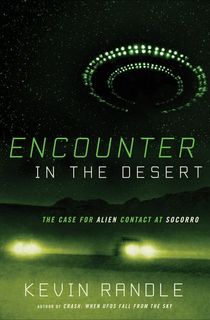 Encounter in the Desert
Police Officer Lonnie Zamora watched a UFO craft hover and land in the Socorro desert. From that moment on, the entire incident was steeped in controversy. Zamora claims he saw alien beings around the UFO and a strange symbol was on the side. But he was told not to talk about it. For the first time, Zamora's case along with other nearby landings is finally revealed. From the Air Force investigation and how the truth was manipulated and covered up in an ongoing attempt to hide the truth from the public.
Preparing for Contact: A Metamorphosis of Consciousness by Lyssa Royal & Keith Priest
Is it possible a strange dream or odd sighting was actually alien contact? Royal & Priest believe the nature of alien contact is intricately tied to our own consciousness. And when we change that, our experiences with other lifeforms and alien species will change too. In this updated and revised edition, the authors provide an in-depth look at how our perceptions can alter the way we experience alien contact—and tips for ways we might evolve our consciousness to alter these interactions.
Featured photo: Brett Ritchie / Unsplash