You know the feeling: heart racing, palms sweating, unable to move a single muscle. That crippling fear holds readers captive every time they open a new suspenseful book. Prepare to lock the doors and stay inside with these gripping thrillers. From murderous stalkers to escaping old demons, these books are sure to keep you guessing.
You'll Miss Me When I'm Gone
Andrea and her 17-year-old nephew, Spencer, move to Seattle after the death of Spencer's parents. But Andrea soon finds that tragedy follows her everywhere. She hopes to start a new life with Luke, and his own teenage son Damon, but when something terrible happens to Damon and Luke is also attacked, Andrea will have to work to prove Spencer is innocent … even though she fears she'll be next.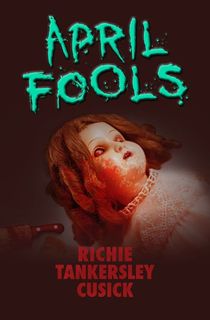 April Fools
While on their way home from an April Fools' party, Belinda and her friends cause a horrific accident. Worried that they'll be charged with murder, they flee the scene and make a pact to never speak of it again. But Belinda's crippling guilt haunts her, as does a mysterious person who continues to terrorize her with "pranks"—leading her to fear that her friends might not be the only ones who know about what happened…and that there's someone out there seeking revenge.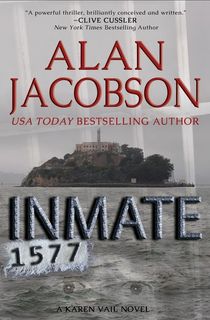 Inmate 1577
The fourth book in the Karen Vail series follows the FBI profiler as she teams up with San Francisco Police Department Inspector Lance Burden and Detective Roxann Dixon to find the attacker of an elderly woman who was raped and murdered. But as the killer continues his spree, leaving clues along the way, they're led to Alcatraz—which holds decades-old secrets that could be the key to solving the case.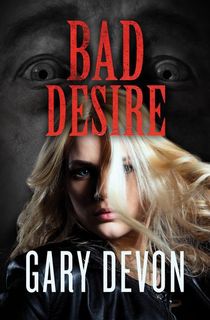 Bad Desire
High school cheerleader Shelia Bonner seems to have it all, and yet, she can't resist a secret rendezvous with her town's handsome mayor. Unbeknownst to his wife and loving constituents, mayor Henry Lee Slater has been stalking Shelia for years. But how can he possess her without spiraling into a cold-blooded murderer? Full of twists and turns, this suspenseful read will have you hooked.
Sharp Objects
Getting back to work after a brief stint in a psych hospital, reporter Camille Preaker returns to her hometown to cover the murders of two preteen girls. The problem? Camille has hardly spoken to her neurotic mother, or the half-sister she barely knows, in years. Back at home, Camille must fight her own demons as she unravels her own past to uncover what really happened to these girls.
Alex
Told from both the point of view of Alex Prevost, a woman held captive, and Police Commandant Camille Verhoeven, the man trying the save her, Alex will leave you frantically searching for clues yourself. Alex has been kidnapped, beaten, and is now being held in a tiny wooden cage suspended from the ceiling—convinced that her captor only wishes to watch her die, and that time is running out. Camille is on a mission to find the missing woman, but with nothing to go on he seeks to first learn more about this mysterious person. He soon comes to learn that Alex is tough and resourceful…and that saving her life will soon become the least of his challenges.
In a Dark, Dark Wood
A hen party turns tragic when Leonora wakes up in the hospital—only remembering that she had attended her friend's weekend getaway in the English countryside 48 hours before. Leonora is injured, though alive, but someone else was not quite as lucky. Now, she must access parts of her past to find out what really happened, and who's to blame for a terrible death.
Into the Darkest Corner
In this spine-chilling novel, Catherine Bailey meets a handsome stranger, Lee, who she knows is too good to be true. But what starts as an amazing, passionate relationship, soon turns into a frightening situation—full of jealous rage. Cathy manages to escape, with Lee behind bars. When an upstairs neighbor comes into her life, she thinks she has a chance at love again, until she receives a phone call informing her Lee will soon be released. Now, more than ever, she's convinced he's come back for her, and Cathy prepares for the most terrifying fight of her life.
Intensity
Chyna Shepard is looking forward to a relaxing vacation in her best friend's family home in Napa Valley. But on her first night, she's unable to sleep—and hears someone enter the house. Murderous sociopath Edgler Foreman Vess is intent on killing everyone inside. Chyna barely escapes from the horrific ordeal. When she learns the identity of Vess's next intended victim, however, her focus shifts to try and stop the murderer before he kills again.
This post is sponsored by Kensington Books. Thank you for supporting our partners, who make it possible for The Lineup to continue publishing the true crime and creepy stories you love.