The FBI estimates that a whopping 80 percent of murder victims were intimately acquainted with their killers—and of that group, nearly half were killed as a result of domestic arguments, property disputes, insults, or feuds. It's a horrifying fact that you are far more likely to be murdered by someone you know than a complete stranger.
These 11 books about killers who knew their victims show just how true that really is.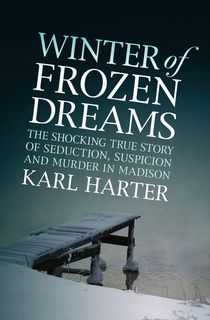 Winter of Frozen Dreams
When Gerald Davies claimed he and his fiancée had only found the corpse of Harold Berge, frozen in a snowdrift, the police thought things seemed fishy. As it turns out, his fiancée Barbara Hoffman was the ex-lover of … you guessed it: Harold Berge. The investigation revealed that Berge had been killed in Hoffman's apartment, and that Hoffman had committed insurance fraud to get her ex-boyfriend's policy pay out. But when Davies turned up dead from an apparent suicide, the police realized they were dealing with more than just a killer … Barbara Hoffman was a murderous mastermind.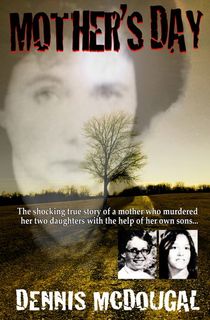 Mother's Day
Theresa Knorr not only murdered her own daughters, but she enlisted her own sons to cover up the crimes. It doesn't get much more evil than that. In this horrifying true crime account by Dennis McDougal, Knorr's crimes are revealed by her youngest daughter who escaped, only to have the authorities fail to believe her that a mother could be capable of committing such atrocities against her own children. This gripping true story, from a journalist who had covered serial killers, proves that the worst crimes imaginable are those committed by people who are supposed to love us.
Related: 36 Gripping True Crime Books from the Last 55 Years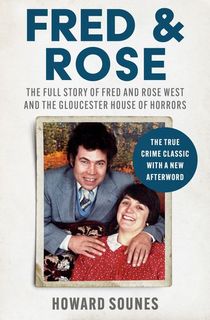 Fred & Rose
For Fred and Rosemary West, murder and mayhem was all in the family. This husband and wife serial killing duo took responsibility for as many as 12 murders from 1973 to 1979 in their home in Gloucester, England. The worst part? Some of their victims were members of their family. Apparently Fred and Rosemary duped their single female victims into feeling they were amongst friends by offering them a place to live.
In this true crime account by Howard Sounes, we're taken back to the beginning of Fred's crimes and his relationship with Rose—leading to a search of the West home after their abused 13-year-old daughter confided in a friend, and that friend's mother called the police. But investigators discovered much more than evidence of rape … they found the bones of a missing girl.
Related: House of Horrors: The Heinous Crimes of Fred and Rosemary West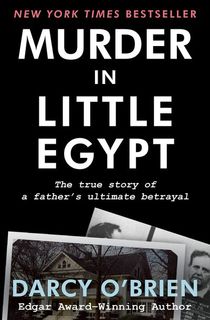 Murder in Little Egypt
Dr. John Cavaness was much loved in his small Illinois community. So when he was indicted for the murder of his son, Sean, in 1984, people were reluctant to believe it—and rose to his defense. But at the trial, a new picture of Cavaness emerged—one of hate and abuse. Additionally, the homicide of Cavaness' other son, Mark, which happened seven years earlier, was never solved—leading authorities to believe Cavaness might have been guilty of both murders.
Darcy O'Brien's powerful true crime book weaves together narrative and fact to bring us a devastating look at this heartbreaking family tragedy.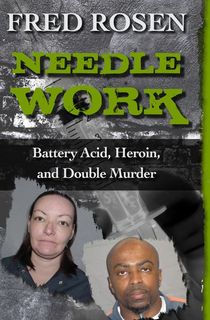 Needle Work
When Carol Giles conspired to murder her husband with her new boyfriend Tim Collier, perhaps she didn't realize what lengths she would go to in order to avoid being brought to justice. Worried that her best friend Nancy Billiter knew of her husband's murder, Giles and Collier committed the most appalling murder: injecting Billiter full of battery acid and heroin. True crime author Fred Rosen recounts the grisly acts of Carol Giles and Tim Collier in this aptly named book. It comes as no surprise that once they were on trial, Giles and Collier turned against each other. With friends like these, it sort of makes you want to never socialize again.
Under the Banner of Heaven
After she refused to enter into plural marriage with her husband, Brenda Lafferty and her infant daughter Erica were brutally murdered by Brenda's own former brother-in-laws, Dan and Ron, who claimed they had received a commandment from God to perpetrate this horrific crime. In this fascinating true crime account by Into Thin Airauthor Jon Krakauer, the fundamentalism that drove Dan and Ron to commit this crime is taken to task. Though the murders occurred in 1984, the tight-knit Utah community will never be able to forget the murder of two innocent people by their relatives. One neighbor told the Deseret News, "I don't think I'll ever forget. My blood ran cold that day."
A Cold-Blooded Business
When David Harmon was bludgeoned to death in the middle of the night in 1982, police quickly suspected his wife, Melinda, and friend, Mark Mangelsdorf. But when members of the Church of the Nazarene—which held much power in Olathe, Kansas, the location of the murders—came to their defense, there was nothing authorities could do. Fast forward 24 years, when cold case officers reopened the unsolved murder, and revealed that Mark and Melinda were having an affair…and wanted David out of the picture no matter the cost.
Echoes in the Darkness
On June 25, 1989, the body of beloved schoolteacher Susan Reinert was found stuffed in the trunk of her car. Her two children had seemingly vanished into thin air. After a massive investigation, the FBI honed its sights on two suspects: Dr. Jay C. Smith, the principal of Susan's school who seemed like an upstanding citizen, but harbored some very dark fetishes, and William Bradfield, a fellow teacher who Susan had been romantically involved with. With two children potentially still in harm's way, authorities scrambled to crack the case and find the man … or men responsible for Susan's murder.
Fatal Vision
This epic account of the murder of Colette MacDonald and her two young daughters is one of the most gripping and controversial true crime books you'll ever read, covering the subsequent trials and tribulations of the man accused of the crime: Colette's husband and the children's father, Jeffrey MacDonald. To everyone that knew him, Jeffrey MacDonald was a charming, ambitious military doctor who would never hurt a fly, much less brutally club and stab his family to death. But as time went on, even those who trusted him most, including Colette's parents, came to realize Jeffrey MacDonald was not the perfect husband and father they thought.
Iphigenia in Forest Hills
When well-respected orthodontist Daniel Malakov was gunned down in broad daylight at a playground with his young daughter, the Bukuran-Jewish community to which he belonged in Forest Hills, Queens was shocked. An investigation, however, concluded that all was not well within his home. Malakov had just been awarded full custody of his daughter with his estranged wife, Mazoltuv Borukhova. In this investigation into the case, the exacting journalist Janet Malcolm follows the extreme suffering of Borukhova at the hands of the custody court—which lead her to seek justice by the most brutal means possible … through the hands of assassins she hired to murder her husband in cold blood.
Until the Twelfth of Never
Housewife Betty Broderick took her jilted wife revenge too far when she shot and killed her ex-husband Daniel and his new wife Linda, as they lay in bed in the early morning in November 1989. It was the culmination of one of the most contentious divorce battles, and Betty's case received a spectacular amount of media coverage at the time. When Betty shot Linda, she died instantly. But Daniel lived long enough to speak to Betty. His last words to his murderous ex-wife were: "Okay, you shot me. I'm dead."
This post is sponsored by Open Road Media. Thank you for supporting our partners, who make it possible for The Lineup to continue publishing the true crime and creepy stories you love.
Featured photo: Dan and Betty Broderick on their wedding day in 1969
KEEP SCROLLING FOR MORE CREEPY STORIES