Carroll's work has long been recognized for its mind-bending fantasy and for its ability to twist logic. However, adaptations and retellings of his work vary in their tone, with some portraying his stories as merely whimsical.
Related: 8 Scary Animated Movies That Freak Us Out as Adults
Jake Fior, who has written his own take on Carroll's work and who runs a shop called Alice Through the Looking Glass in London's West End, suggests that Carroll's fantastical stories come from a darker place. Fior explained to the Observer that "Carroll had a definite interest in the esoteric," elaborating that he has a "catalogue of his possessions, including his library, and he had lots of books on the supernatural."
Exploring Carroll's involvement with the occult, Fior found a host of interesting connections to the supernatural in Carroll's social circles and studies. Many believe Carroll drew inspiration for Alice from a member of the Liddell family. Yet another member of the Liddell family, Samuel Liddell Mathers, a relative of the young girl who inspired Alice, was one of the creators of the secret society, the Golden Dawn.
At the turn of the twentieth century, the Golden Dawn was known for practicing metaphysics and paranormal activities. Famous authors and occultists alike, were known to frequent the secret society, including Bram Stoker, Arthur Conan Doyle, and Aleister Crowley.
Related: 14 Witchcraft and Occult Books to Inspire Your Inner Witch
Beyond digging into the Golden Dawn, Fior also cast Carroll's famous use of word play in a new light. Fior points out that acrostics, commonly used by Carroll, "come from Hebrew mysticism, which he would probably have known."
While Carroll did not practice magic, his interactions and interests sometimes veered toward the puzzling and unexplainable. Carroll was known to be fascinated by telepathy, and even joined the Society of Psychical Research.
These interesting ties in Carroll's life to more otherworldly phenomena offer a new angel to examine his work. Fior's own twist on Carroll's work, Through a Looking Glass Darkly, makes use of this angel, employing an ominous tone.
Restructuring Carroll's Through the Looking-Glass, and What Alice Found There and eliminating scenes he found out of place, Fior delivers some of the story's most well-known scenes, while still weaving in entirely new elements. Fior traces two parallel stories; Alice's bizarre experiences and the real life story of Samuel Liddell Mathers.
Fior's darker take on Carroll's fantasy also incorporates original artwork from John Tenniel, the same illustrator whose pictures appeared in Carroll's books. Fior came across Tenniel's illustrations just three years ago at a rare book fair. Fusing these newly found drawings with his own story, Fior gives readers a unique chance to revisit Carroll's fantasies through a shadowy lens that plays with the supernatural and unexplainable phenomena that once piqued Carroll's interest.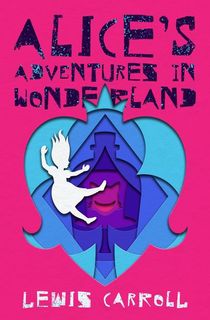 Alice's Adventures in Wonderland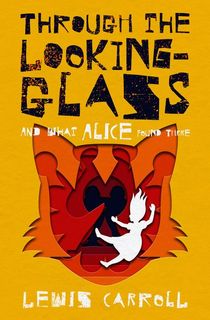 Through the Looking-Glass