Following the news that the New Zealand spinoff to What We Do in the Shadows,Wellington Paranormal, will soon be available in the United States, fans of the funny vamp franchise may find themselves thirsting for something to pass the time. If, like us, you've grown fond of the dry-humored vamps from the original 2014 What We Do in the Shadows film, and the popular FX series of the same name, created by Jemaine Clement and Taika Waititi, a similarly spooky world can be sunk into within the pages of the following books. Read quick and you just may finish them all before the first episode of Wellington Paranormal is available for your streaming pleasure on CW and HBO Max.
Related: 19 Vampire Movies that will Make Your Blood Run Cold
Take note, the spinoff diverges from vampires into the more (sometimes literally) slapstick world of Wellington cops fumbling along on paranormal investigations. Think less bloodsucking and more running while terrified and holding on to a little hat.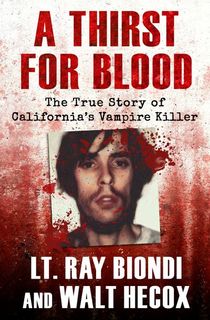 A Thirst for Blood
The "fast-paced" inside story of the manhunt for bloodsucking serial killer Richard Chase (Publishers Weekly).
Written by the case's lead homicide detective, this gripping true crime account details the killing spree of one of California's most gruesome murderers: Richard Chase, aka "the Vampire of Sacramento." In January 1978, Sacramento police found the corpse of Teresa Wallin, a loving wife and soon-to-be mother. Veteran detective Lt. Ray Biondi immediately knew the case would be unlike anything he had ever seen before.
The victim's body was deliberately disfigured in nightmarish ways, and evidence suggested the culprit had collected large volumes of her blood. In less than a month, a two-year-old boy was missing, and two men, another woman, and a five-year-old child dead, their bodies contorted, like Wallin's, to fulfill the killer's demented sexual desires, and—most disturbingly—his taste for human blood.
Previously published as The Dracula Killer, A Thirst for Blood is a riveting report of the investigation, from eyewitness testimonies to the discovery of the crime scenes to Chase's interrogation. Lieutenant Biondi and his coauthor, Walt Hecox, provide an unflinching look at the "vampire killer" and the cunning police work that finally put an end to his reign of terror. The inspiration for Investigation Discovery's Lore: Deadly Obsession and episodes of CSI and Criminal Minds, Chase's crimes continue to haunt the world generations later.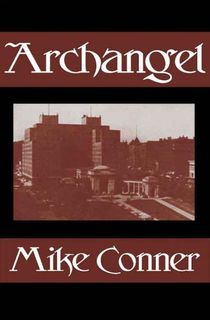 Archangel
Nebula-award winning author Mike Conner presents a novel about a world that all of us can recognize, a world of what might have been. In Minneapolis in the 1930's, the deadly plague that ended the First World War is decimating the population. The only people who seem to be immune to its effects are black people. What does this mean for the future of the city—and of the nation? Young newsman Danny Constantine finds that not everyone is dying from the plague. He has discovered a series of bizarre deaths—murders that look like the work of a vampire. In these times of bad news, his own paper refuses to print the story and Danny must search for the truth on his own, except for a mysterious woman known only as archangel, who always seems to appear when needed most.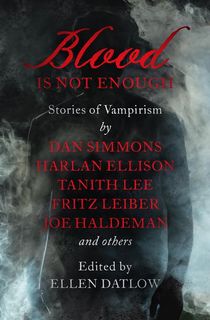 Blood Is Not Enough
"An excellent collection" of vampire stories, from authors such as Harlan Ellison, Dan Simmons, Gahan Wilson, Tanith Lee, and Fritz Leiber (Publishers Weekly).
Renowned editor Ellen Datlow has gathered seventeen variations on vampirism ranging from classically Gothic to postmodern satire, from horrific to erotic. These stories reflect the evolution of vampire literature from Bram Stoker to Anne Rice and beyond, resulting in a deeper exploration of their inner lives. Expanding the concept of vampirism to include the draining of a person's will or life force, Datlow's collection transcends the traditional "black capes and teeth marks on the neck" to reinvent an eternally fascinating subgenre of horror.
In Harlan Ellison's "Try a Dull Knife," an empath stumbles bleeding into a nightclub, on the run from emotional vampires. A Broadway actress steals the emotions of her fellow performers in ". . . To Feel Another's Woe" by Chet Williamson. And in "The Sea Was Wet as Wet Could Be," Gahan Wilson offers his own surreal twist on Lewis Carroll's "The Walrus and the Carpenter," as two strangers on a beach lure intoxicated picnickers to a different kind of picnic . . .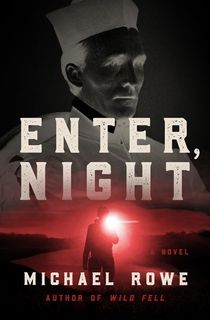 Enter, Night
A murderous madman plans to resurrect an ancient monster buried beneath a small Canadian town in this chilling novel for fans of Joe Hill.
It's 1972, and there are some new arrivals to the remote mining village of Parr's Landing . . .
The recently widowed Christina Parr and her brother-in-law, Jeremy, are the first to show up. Both fled town years ago because of the same woman—but for ultimately different, dark reasons. They weren't expecting a warm welcome upon their homecoming, but they had nowhere else to turn.
Meanwhile, Dr. Billy Lightning is searching for clues to prove the grisly death of his anthropologist father was not an accident. But the police aren't likely to be helpful to someone like him.
Then there's Richard Weal. With his long hair and cowboy hat, the disheveled man looks like a hippie. But the contents of his hockey bag will show he's anything but peaceful. He has cut a bloody path across the country to answer a powerful, supernatural call. In a cave near Bradley Lake, there slumbers a three-hundred-year-old horror that urgently wants to be released . . .
"Skillfully brings to mind the classic works of Stephen King and Robert McCammon." —Christopher Rice, New York Times–bestselling author of the Burning Girl series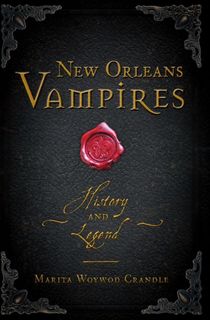 New Orleans Vampires
A New Orleans historian and vampire expert uncovers the historic origins of the Southern city's vampire legends from colonial days to the Great Depression.
New Orleans has a reputation as a home for creatures of the night. Popular books, movies and television shows have cemented the city's connection to vampires in the public imagination. But the stories of the Crescent City's undead residents go much deeper than the tales of Sookie Stackhouse and The Vampire Lestat. In New Orleans Vampires, author Marita Woywod Crandle investigates the most haunting tales of vampirism in New Orleans history.
In the early days of Louisiana's colonization, rumors swirled about the fate of the Casket Girls, a group of mysterious maidens traveling to the New World from France with peculiar casket-shaped boxes. The charismatic Comte St. Germain moved to the French Quarter in the early 1900s, eerily resembling a European aristocrat of one hundred years prior bearing the same name. In the 1930s, the Carter brothers terrorized the town with their desire to feed on living human blood. Strange but true tales mix with immortal legends in this fascinating volume.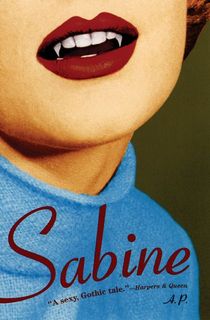 Sabine
"This book is The Secret History meets Interview with the Vampire. It's campy, creepy, sensational fun that's hardly life-sucking" (Daily Candy).
A sensual and Gothic tale of obsession and sexual awakening, Sabine "was deemed so scandalous by its author that she refused to put her name to it. But despite its lusty content, the real shock is the scary secret unearthed toward the end" (Reveal).
It is the 1950s and existentialism is flourishing in Paris. But Viola, a seventeen-year-old English girl, is languishing in an elite boarding school in the dull French countryside. Under the distracted tutelage of Aimée, the students lounge about the crumbling gray château playing records and smoking Gitanes, awaiting the arrival of some suitable distraction.
Then a new teacher arrives—Sabine—with her long, tanned legs and mane of golden hair. Sabine questions everything and challenges the girls to look at their world anew. Passion strikes Viola. But there are sinister forces at play in the château and when Sabine becomes ill with a blood disorder, Viola uncovers a dangerous secret . . .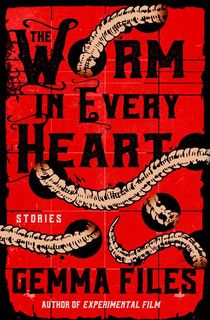 The Worm in Every Heart
As two-time Bram Stoker Award winner Paula Guran said in Horror Garage, "Nobody in a Gemma Files story puts a hand on a doorknob and opens the door they shouldn't—these folks are already in the other side." The inhabitants of the stories in The Worm in Every Heart include gods and madmen, arsonists and ancient vampires, monsters and mothers who don't know how to love. No matter where they live—Warsaw during World War II, British India, or modern-day Toronto—their realities are not our own, but ones in which we'll willingly immerse ourselves for a terrifying moment or two . . .