It may be a man's world, but these women aren't just living in it … they're killing in it, too. These notorious female killers preyed on carnie stars, helpless nursing home patients, and rich old men. Whether they were the victim or full-fledged black widows, the crimes of these three women are told in shocking detail in these three true crime reads.
1. Lobster Boy, by Fred Rosen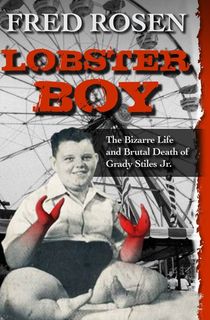 Lobster Boy
For you, a party guest list probably reads as normal as the most popular baby names of 2016. But for Grady Stiles Jr. and his wife, Mary Teresa, the invitees take on a wilder nature. We're talking World's Only Living Half Girl, Midget Man, and the Human Blockhead. Of course, you'd expect a list this outlandish from a couple of legendary carnies known to the world as and Electrified Girl. Perhaps even more sensational though is the story behind their carnival—the story of Mary murdering her pincer-handed hubbie.
Grady, who had been waving his pinchers to audiences on the carnie circuit since age seven, was relaxing in his trailer, enjoying a glass of iced tea in his underoos, when his wife slipped out, a paid hit man slipped in, and a .32-caliber pistol blasted his brains out. Citing battery, abuse, and a kill-or-be-killed defense, Mary was sentenced to 12 years for manslaughter, then later freed on bond. Even more interesting: during Mary's trial, author Fred Rosen, who details all of the craziness in his book, was threatened, along with the prosecution, by Mary's also-crustaceaned daughter, and risked his life to deliver the sordid tale in detail.
2. Forever and Five Days, by Lowell Cauffiel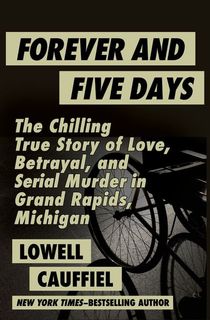 Forever and Five Days
Gwendolyn Graham and Cathy Wood take care of the elderly. And by "take care," we mean kill them off one by one. The two met at a nursing home in Grand Rapids, Michigan, fell for each other, then put washcloths to several of the patients' faces, smothering the life out of them. But let's back up.
Cathy, a bottle blonde with an outgoing personality, was the popular one around Alpine Manor. Gwen, new to the nurses' social circle, was pudgy and eager to make friends. Naturally, the two got along. So well that they carried on a love affair, though we should tell you that Cathy was indeed married—to a man. In 1987, according to Cathy, Gwen walked into an Alzheimer patient's room and smothered her to death. And thus began their Grand Rapids killing spree. Author Lowell Cauffiel discusses these murders in Forever and Five Days, along with shedding new light on Cathy's "I was Gwen's pawn" claim.
3. Winter of Frozen Dreams, by Karl Harter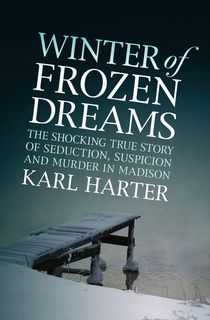 Winter of Frozen Dreams
On Christmas Day in 1977, Harry Berge lay naked and dead in a snowbank. That same year, the day after Easter, Gerald Davies lay dead in his own bathtub, drowned in two inches of water. The only thing the two Madison, Wisconsin men had in common? Barbara Hoffman.
A masseuse and a few credits shy of a biochem degree, Barbara had a way with men. Bright and attractive, the then-25-year-old would convince her male clientele to make her the beneficiary to their wills. The latest to fall to putty in her hands: Jerry Davies, the man who escorted police to the snowy locale where Hoffman's former lover, Harry, lay beaten and bludgeoned. Jerry, who swore to police that he did not kill Harry but just helped his girlfriend dispose of the body, would—just three months later—become Hoffman's next victim. Or so they say. Though Hoffman's case marks the very first homicide trial to be televised in the state, the full story wasn't released until Karl Harter's book hit shelves in 1990. The book was then adapted for the with Thora Birch taking the lead.
Featured Photo: Rich Rygh / Capital Times; All other photos courtesy of Open Road Media