We know, the book is always better. But that doesn't mean we don't get excited when studios announce that they're adapting our favorite books. And 2023 is already going to be an action-packed year with some killer adaptations in the works. From beloved children's characters going haywire to creepy gothic mysteries brought to life, we gathered up ten of the best adaptations that we are dying to watch this year.
Knock at the Cabin
Adapted from Paul Trembley's The Cabin at the End of the World, horror director M. Night Shyamalan brings us this apocalyptic horror film.
Couple Andrew (Ben Aldridge) and Eric (Jonathan Groff) are vacationing with their seven-year-old daughter Wen (Kristen Cui) when they come across a mysterious man named Leonard (Dave Bautista) who offers a sinister apology for what he is about to do. He claims their family must make an impossible choice if they want to save the world...
Knock at the Cabin is set to release in theaters on February 3, 2023.
The Cabin at the End of the World
Winnie-the-Pooh: Blood and Honey
Okay, so this is a loose adaptation, but there aren't many characters more iconic than Winnie the Pooh and Piglet. Their loyalty to Christopher Robin (Nikolai Leon) finally meets an end when his visits get less frequent, and he abandons them entirely to go to college. Bloodthirsty and hell-bent on revenge Pooh (Craig David Dowsett) and Piglet (Chris Cordell) terrorize their former childhood friend and a group of college girls when they're isolated at a remote cabin far from the 100-acre woods.
Renfield
The bug-eating manservant may not have played that large a role in Bram Stoker's Dracula, but that doesn't mean he wasn't important. Now, centuries later, Renfield (Nicholas Hoult) is tired of being at the beck and call of a bloodthirsty Dracula (Nicolas Cage). He joins a support group and falls in love with traffic cop Rebecca Quincy (Awkwafina). But Dracula isn't done with him. It's never easy escaping a toxic, controlling relationship and even the promise of immortality has its limits.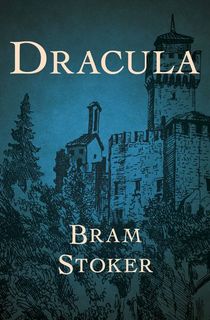 The Exorcist
The first in a trilogy of films, The Exorcist is set to take place immediately following the original 1973 production. Tanner (Leslie Odom, Jr.) is a father who suspects his child is possessed. Desperate, he seeks out Chris MacNeil (Ellen Burstyn) knowing she had a similar experience decades prior. The Exorcist is expected in theaters October 13, 2023.
Salem's Lot
Stephen King adaptations are seeing a resurgence and next up is his second novel, Salem's Lot. Ben Mears (Lewis Pullman) returns home to Jerusalem's Lot searching for inspiration for his latest book. Instead, he discovers his hometown is prey to a vampire and rallies the townspeople together to hunt it down. The movie was initially set to release last year, but due to COVID-related delays, it's now expected to premiere April 21, 2023.
Mayfair Witches
Based on the Lives of the Mayfair Witches trilogy by Anne Rice. The series follows Dr. Rowan Fielding (Alexandra Daddario) as she learns she's the heiress to a powerful dynasty of witches after her mother dies. Unfortunately, a cast fortune and wealth of powers isn't the only thing she inherited. The Mayfair's are also haunted by the sinister Lasher (Jack Huston) who believes he can manipulate the witches into bringing him back to life. The series premiered January 8 on AMC, with episodes releasing weekly.
The Last Voyage of Demeter
Taken from the chapter "The Captain's Log" in Bram Stoker's Dracula, The Last Voyage of Demeter is a harrowing account of the mysterious last days of the merchant ship Demeter as a dark presence stalks the crew. Starring Corey Hawkins, Aisling Franciosi, Liam Cunningham, and Javier Botet, the movie is scheduled for release on August 11, 2023.
A Haunting in Venice
The third Detective Poirot movie and sequel to Murder on the Orient Express and Death on the Nile, Detective Hercule Poirot (Kenneth Branagh) finds himself responsible to solve yet another murder. He's retired, but when he reluctantly attends a séance and a guest is murdered, there's no one else that can find the killer before they escape. Also starring Michelle Yeoh, Kelly Reilly, Tina Fey, and Jamie Dornan, A Haunting in Venice is expected to release September 15, 2023.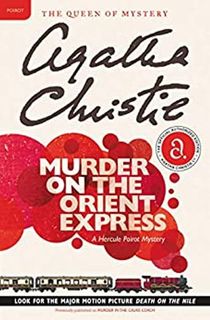 Murder on the Orient Express
The Fall of the House of Usher
Mike Flannigan is back with a new Netflix miniseries based on the short story of the same name by Edgar Allan Poe. While visiting his childhood friend Roderick Usher (Bruce Greenwood), a man discovers that Usher's sister Madeline is in the family vault but not quite dead. With a ton of cast (Carla Gugino, Kate Seigel, Rahul Kohli, and Zach Gilford—to name a few) from Flannigan's other projects and Mark Hamill, this miniseries promises to be the gothic horror show we all deserve. It's set to release October 2023.
The Fall of the House of Usher
The Power
In the future, one day every teenage girl in the world wakes up with the power to electrocute whoever they want. It's part of their genetic identity and can't be removed. These girls are thrilled at the sudden discovery of this new power, and even better, they can use their electric currents to wake the Power in older women. It doesn't take long for every woman in the world to gain this ability. And then the world changes. Based on the novel by Naomi Alderman and with an all-star cast including Toni Collette, John Leguizamo, Josh Charles, Toheeb Jimoh, and John Delaney, the series is expected to be released on Prime Video at the end of the year.