In 1983, Rozanne Gailiunas, a 33-year-old nurse living in Texas, was attacked in her home and brutally killed. Her young son, only four at the time, was the one to discover her body but no one, try as they might, could locate the killer.
In his 2014 true crime epic, To Hatred Turned, reporter Ken Englade carefully presents the details of the murder, the suspects and motives that law enforcement landed on, and ultimately eliminated, and the twists and unbelievable turns that caused the case to drag on for eleven years.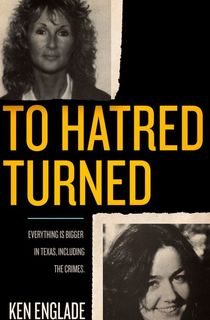 To Hatred Turned
"Englade (Beyond Reason) here treats a complex Dallas murder case with a master's touch ... [A] web of blackmail and hired killers" (Publishers Weekly).
Reporter Ken Englade explores the complex case of Rozanne Gailiunas, a woman in Texas who, in 1983, was the victim of a grisly, unsolved murder. Her married boyfriend, Larry Aylor, was questioned, but there wasn't enough evidence to tie him to the crime. It looked like this murder would go unsolved.
Then, in 1988, an unexpected source tipped police off and set in motion a twisted story of family betrayal and murder-for-hire. Englade brings every shocking detail to light in unraveling this complex tale, weaving together a spellbinding narrative of a family willing to kill to get what it wants, and a trial that brought them to justice.
For many many years, everyone involved in the case of Rozanne Gailiunas was baffled as to who beat, bound, strangled, and shot the woman in her own home, while her young son played quietly just a few feet away. Having previously separated from her husband, a successful doctor living in Dallas, he was naturally the first person the police looked in to, but there was no concrete evidence tying him to any wrong doing. Her boyfriend, Larry Aylor, was also questioned, but nothing lined up there either. It wasn't until 11-years later when, thanks to a tip-off from the sister of Aylor's former wife, things started to come into focus.
Joy Davis Aylor, 45-years-old at the time of her arrest, was said to have shown no remorse over what she had done. But she certainly didn't commit the murder alone. Englade unravels the web of lies and deception that went into the murder of one woman that dark day in Texas within the pages of To Hatred Turned, and you'll have to read it yourself to believe it.
"Definitely more than gristle to this story. Very well detailed and researched to bring to the spotlight a case that will chill you at the senseless crime committed. All for greed and lust," a reviewer on Goodreads says of To Hatred Turned.
Although greed and lust are at the heart of most crimes, knowing the motivation behind murder never makes the details of the murders themselves any easier to stomach.