Some subjects are seemingly too taboo (and painfully horrific) to talk about. The themes of grooming, pedophilia, and abuse, are real-life horrors that can be difficult to confront, but books can be a powerful tool for exploring such tough topics.
Although much of the list to follow falls into the horror genre, a few literary fiction novels have been included as well. With content ranging from slightly gratuitous to sad to downright painful, you're been warned: read at your own risk.
The Collector
In John Fowles' classic The Collector, a deeply disturbed protagonist with a penchant for collecting takes a sinister turn by kidnapping a young student, holding her captive for years. This chilling exploration of the human psyche delves into darkness and obsession, leaving an unforgettable impact on readers. It has been said, or maybe rumored, that a number of serial killers have had a copy in their possession at the time of their arrest.
The Groomer
The Groomer by Jon Athan is a gripping tale of vengeance and a father's relentless pursuit of justice for the loss of his daughter. While some readers may find it intense due to its graphic content, the book also touches on themes of sadness beneath the blood and pain. This book promises an impactful and emotional experience.
The End of Alice
The End of Alice by A.M. Homes stands out as a profoundly unique and melancholic addition to this list. Though described as part romance and part horror, the book veers more towards the horrifying aspects, devoid of any romance. It presents an unsettling and captivating narrative, exploring the disturbing correspondence between a pedophile imprisoned and a troubled teenager. The characters delve into obsessive desires that are both wrong and deeply disturbing.
My Absolute Darling
My Absolute Darling is the 2017 debut novel by American author Gabriel Tallent. The story follows fourteen-year-old Julia "Turtle" Alveston who lives in California with her sociopathic father, Martin. Martin is convinced of impending catastrophe and forces Turtle to learn survivalist skills and isolates her from the rest of the world. The novel deals with themes of abuse and survival and is both beautiful and horrifying in its execution.
My Dark Vanessa
My Dark Vanessa by Kate Elizabeth Russell is a compelling and realistic novel that follows 15-year-old Vanessa, who becomes entangled with her fortysomething teacher, believing their connection is real, especially as he impresses her with his knowledge of Sylvia Plath. Set between the early 2000s and 2017, the book goes on to explore Vanessa's coping with the relationship and her eventual realization of being a victim when certain allegations come to light. It offers a poignant portrayal of abuse and self-awareness.
Putney
Putney is a novel that explores the relationship between nine-year-old Daphne and 28-year-old Ralph. Set in the 1970s, Daphne's parents are self-absorbed bohemians who let Daphne make her own decisions. They allow an up-and-coming musician to stay in their home and somehow miss what is going on right under their roof. Ralph is a vile character who is clearly a pedophile and thinks he's entitled to this relationship with this child. The novel deals with the aftermath of this relationship and how it affects Daphne's life for years to come.
Living Dead Girl
Living Dead Girl by Elizabeth Scott is a young adult novel that tells the story of Alice, a 10-year-old girl who is kidnapped by a pedophile named Ray. The book is written from Alice's point of view, with the writing purposely disjointed to mimic the voice of a child. And terrifyingly, the effect allows the reader to experience her trauma firsthand. By the time Alice is 15, she's getting too old for her captor. Ray has been abusing her for years and so terribly for Alice that she has wished for death. Unfortunately, Ray has something even worse in mind for Alice's future. This is a disturbing book for adults, but it is written for young adult crowds. I think it depends on the teenager whether or not they are ready to read it.
Tampa
Creeping into the horror genre, Tampa by Alissa Nutting is a novel that is definitely written for adults. The story follows 26-year-old eighth-grade teacher Celeste, who has developed an inappropriate relationship with her student Jack. Celeste is a sociopath who shows no remorse for her actions. She is cruel and devious—and usually gets what she wants. The novel is sexually graphic and may leave you feeling like you need a shower after reading it. However, it is well done and provides a front-row view of Celeste's twisted mind.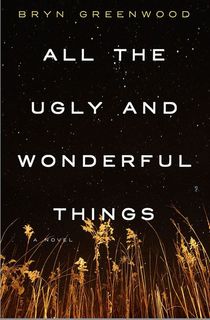 All the Ugly and Wonderful Things
All the Ugly and Wonderful Things by Bryn Greenwood is an uncomfortable love story surrounding eight-year-old Wavy, whose life has been far from easy. After a brief stay with her grandmother, her mother's release from prison brings her back home with promises of change that never materialize. The novel explores Wavy's complex relationship with Jessie, who becomes her source of care and affection. Though not strictly horror, the narrative can be uncomfortable as it addresses the inappropriate nature of their bond. This is a gorgeously written book that makes you question everything you know. And that's what makes it horrifying.