Some people may better know the term "cosmic horror" as "Lovecraftian horror." However, while H.P. Lovecraft may be the most notable contributor to tales of terror centered on the all-consuming dread of the unknown, he is hardly the only master of the genre. In fact, Lovecraft has become a figure of great controversy in the modern day, and many readers are looking for alternatives to his work.
Well, look no further! From chilling classics to progressive reinterpretations, here are eight of the best cosmic horror books beyond H.P. Lovecraft!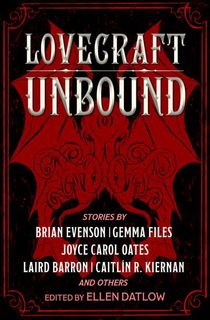 Lovecraft Unbound
Need to fit big, unthinkable terrors into a small amount of time? This Lovecraftian anthology edited by Ellen Datlow contains 19 chilling cosmic horror stories. From a couple who would even the darkest rituals to have a baby to dangerous lifeforms uncovered—and awakened—by Antarctic explorers, these tales will fill you with both mortal and existential dread. Authors in this collection include Brian Evenson, Joyce Carol Oates, Laird Barron, Gemma Files, and more!
The Ballad of Black Tom
A winner of the Shirley Jackson Award, the British Fantasy Award, and the This is Horror Award for Novella of the Year, this book is an essential work of cosmic horror. In Jazz Age New York, Charles Thomas Tester is struggling to keep his father and himself afloat. Hustling from Harlem to Red Hook, he relies on the charm of a suit and stays mindful of how the color of his skin attracts the ire of wealthy white people. When he delivers an occult tome to a sorceress in Queens, he finds a world of deep magic opening up before him. Unfortunately, that puts him in the sights of things that are best left undisturbed...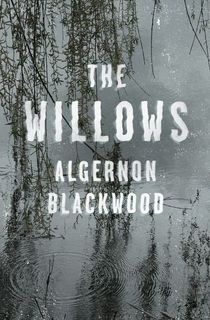 The Willows
This classic tale is widely considered to be one of the best horror short stories of all time, and was beloved by H.P. Lovecraft himself. In this slow-burn story, two men take a boat down the Danube. They stop at an island for the night, only to discover that the stretch of willows does not welcome them. They have trespassed into a world that is nothing like their own.
The Croning
Just outside the periphery of human existence, strange creatures lurk—haunting us from the darkness. Since the beginning of time, The Children of Old Leech have watched us.
Geologist and academic Donald Miller, at nearly 80 years old, has spent much of his life teetering on a chasm, keeping carefully balanced between aimless distraction and mind-breaking realization. But as Donald stumbled upon the secret of The Croning, he will uncover dark secrets of the shadows beyond, as well as terrible truths about all he loves.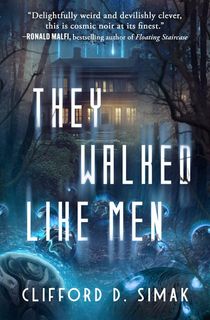 They Walked Like Men
Science reporter Parker Graves goes from a fun night out to a horrifying discovery at home. It's bad enough that he just barely avoids the bear trap on his doorstep. Then the item changes its shape into what appears to be a bowling ball and rolls off alone into the night. The next day, a strange story has broken at the newspaper office: someone has been buying up hundreds of homes and businesses, just to tear them down.
Parker stands at the heart of a chilling conspiracy that no one is ready to believe. With help from another reporter and a strange visitor, Parker must get to the bottom of the otherworldly mayhem and stop it before it stops him—for good.
The Worm and His Kings
New York City, 1990. Monique knows that the struggles of certain people are all too easily overlooked—it's a hard truth to ignore after her girlfriend, Donna, disappears. When several other impoverished women go missing, Monique starts to hear rumors of a monster stalking the underground. Now to save the woman she loves, Monique must delve down into the unknown and navigate a world of dangerous cultists and creatures.
Lovecraft Country
Chicago, 1954. Army veteran Atticus Turner must travel through Jim Crow America to find his missing father, Montrose. At his side are his Uncle George and his childhood friend Letitia. In their path are human horrors stemming from racism and unearthly dangers in the form of malevolent spirits.
Atticus finds his father held captive at the manor of Mr. Braithwhite, chained by a mysterious cabal called the Order of the Ancient Dawn. A devious ritual has been set in motion, and Atticus is at the heart of it. To save himself, Atticus may have to destroy everything.
The Fisherman
Dutchman's creek flows out of the Ashokan Reservoir in the woods of upstate New York. It's a wonderful spot for fishing, but its waters hold an even more magnificent promise. Widowers Abe and Dan find peace in each other's company, and they both have a fondness for fishing. When they hear about the mysterious figure in the Creek that could ease their pain, it seems like it's just a silly story. However, the men soon end up sucked into dark pacts and old secrets. And to regain what they've lost, there is a price.