Even when scary books frighten us into thinking twice about turning off the lights, it's easy enough to remind ourselves that they're merely works of fiction. But in the case of the nine thrilling stories below…not so much.
All of these books are inspired by real-life crime, and weave fictional stories around actual victims. Proceed with caution, as these creepy reads might just jump off the page.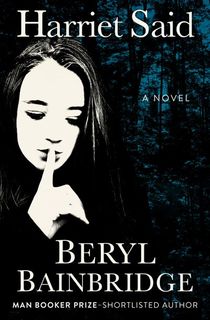 Harriet Said
Home from boarding school and awaiting the return of her friend Harriet, a thirteen-year-old girl fills her time wandering the beaches of her quiet hometown. When she meets a good looking, middle-aged man in an unhappy marriage, she is eager to divulge her findings to her friend. When Harriet finally returns and is in need of some excitement, the two develop a plot to manipulate and embarrass the man. Despite the apparent innocence of the two girls, the plan has disastrous consequences.
Inspired by: The Parker-Hulme murder case of 1954—teenager Pauline Parker and her friend Juliet Hulme killed Pauline's mother, Honorah Rieper.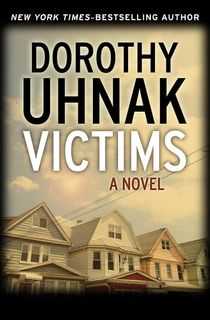 Victims
When nurse Anne Grace is stabbed to death on a well-lit street in Queens, New York, neighbors see the crime happening through their windows and don't bother trying to help. Homicide officer Miranda Torres is shocked that nobody would help the victim, and when a series of mob hits happen throughout the city she realizes the shocking reason why Anne was murdered in the first place.
Inspired by: The 1964 murder of Kitty Genovese in Kew Gardens, Queens. Genovese was stabbed to death while 37 witnesses heard or saw the attack.
Jimmy the Stick
The kidnapping of famous aviator Charles Lindbergh's baby acts as the backdrop for this crime thriller. Jimmy Quinn spends his time hanging around mobsters, but when his friend Walter Spencer (Spence)—who has set aside his life of crime to marry into a prestigious family—is worried about the safety of his wife and kids, Quinn steps in to help. Full of mystery and thrilling twists and turns, the first book in this trilogy is sure to leave you wanting more.
Inspired by: The kidnapping of Charles Lindbergh's son, Charles Jr., in 1932.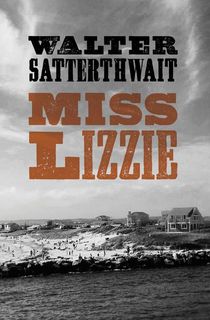 Miss Lizzie
What if your new next-door neighbor was Lizzie Borden? Twenty years after Borden is acquitted for murder, she moves in next to Amanda Burton and her family. When Amanda's stepmother is killed, police suspect Borden—but Amanda knows her new friend is innocent. Now, the duo are on the hunt for the real killer to clear Borden's name and bring justice to Amanda's family.
Inspired by: Lizzie Borden, who was famous for being tried, and acquitted, of the 1892 axe murders of her father and stepfather.
Burial Rites
It's 1828, and Agnes' former master and another man have just been murdered. Agnes is convicted and sentenced to death, but with no jails to hold her she must be quarantined on a remote farm until the day of her execution arrives. The family assigned with housing her is understandably hesitant to host a convicted murderer, but the harsh Icelandic weather traps them in an intimate setting and they learn there is another side to the vilified murderer.
Inspired by: The case of Agnes Magnúsdóttir—a farmhand who was convicted, along with Friðrik Sigurðsson, of the murder of two men. They were the last people to be executed in Iceland, which took place in 1830.
Psycho
Psycho is the story of a motel run by a mother and her devoted son. When Mary Crane checks into the Bates Motel one evening, she's just looking for a place to sleep. Unfortunately for her, she discovers that Norman and his mother's relationship make for a less than average motel experience.
Inspired by: Ed Gein, who began grave robbing female corpses following his mother's death—soon graduating to murder and human taxidermy.
Murder on the Orient Express
Mr. Ratchett, a wealthy businessman aboard a luxury train, is found dead inside his compartment that's been locked from the inside. The passenger situated next to him, detective Hercule Poirot, is tasked with deducing which of the thirteen remaining passengers is the murderer. Throughout the investigation, Poirot discovers that Ratchett has a link to a baby that disappeared—and someone looking for revenge may be the murderer.
Inspired by: The kidnapping of Charles Lindbergh's son and heir. Like Michael Mayo, the tragic kidnapping served as inspiration to Agatha Christie. While Christie was writing the book, the kidnapper was still at large.
The Black Dahlia
In 1947, Elizabeth Short was found murdered. When Bucky Bleichert and Lee Blanchard are assigned to her case, they become obsessed with her life and death. As they seek to uncover who the Dahlia—the nickname the community gives to her—was and how her life came to be cut so short, they become entwined in the seedy world she inhabited.
Inspired by: The real-life murder of Elizabeth Short, nicknamed "The Black Dahlia"—one of the oldest unsolved murder cases in Los Angeles' history.
We Need to Talk About Kevin
Every mother fears their child could experience a tragedy like a school shooting, but what happens when your child is the perpetrator? Eva deals with the aftermath of her son's violence in a series of letters to her estranged husband. Within the letters she details Kevin's life from the time they decided to have him until two years after his killing spree. She wonders what role she could have played in her son's actions, expresses feelings of guilt about her reluctance towards motherhood in the first place, and reexamines the warning signs she may have ignored.
Inspired by: Various school shootings around the country. Shriver's book examines the parents' side of the story when confronting the terrible crimes their children commit.
This post is sponsored by Open Road Media. Thank you for supporting our partners, who make it possible for The Lineup to continue publishing the true crime and creepy stories you love.
KEEP SCROLLING FOR MORE CREEPY STORIES