We take our thrills and chills very seriously here—always searching for a blood-pumping, shocking read that will catch us off guard. But since there is so little time to find the ones that will really make us shudder, we turn to the experts.
The folks at the Pulitzer Prize and the National Book Foundation (presenters of the National Book Award) have helped us choose our next, big nail-biting page-turners over the years. And, if your tastes are more specific, the Edgar Award and the Dilys Award are the best resource for finding your next spine-tingling mystery!
From a woman (literally) wild with jealousy to a time-jumping do-gooder who gets in over his head, you can trust that these award-winning mystery and thriller novels will freak you out.
Winner: Pulitzer Prize for Fiction – 1943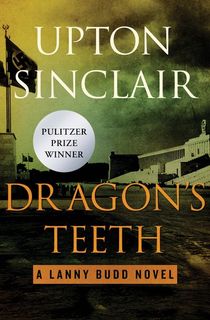 Dragon's Teeth
Out of his almost 100 books, it was this historical mystery that earned Upton Sinclair the Pulitzer Prize for Fiction in 1943. The third novel in the Lanny Budd series, it follows Budd to Germany in the 1930s—desperately working to save a prominent Jewish family from the Nazis. The series is made up of 11 novels in total, all of which were bestsellers. Sinclair is also known for writing Oil! (1927) the book that became the movie There Will Be Blood (2007), starring Daniel Day-Lewis and Paul Dano. Overlooked and out of print for many years, Sinclair's Lanny Budd novels are finally available again to readers everywhere.
Winner: National Book Award for Best First Novel – 1981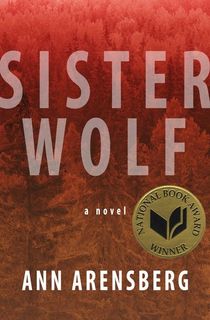 Sister Wolf
This wild and unusual novel by Ann Arensberg tells the story of Marit Deym, who's most passionate about the wildlife preserve she's building on her property. That is, until she meets Gabriel Frankman—a teacher at a nearby school for the blind. The mere sight of Frankman with another girl (who just happens to be his student) sends Marit into a jealous rage—turning her into a predator, and dragging this novel into a deeply dark place. Arensberg went on to write two more books after winning the National Book Award for Best First Novel. Her third book, Incubus, is the utterly creepy horror story that begins at a church altar in a small Maine town.
Winner: Edgar Award for Best Mystery Novel — 1989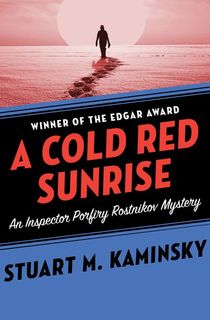 A Cold Red Sunrise
This Inspector Porfiry Rostnikov novel tells the story of a down-on-his-luck Moscow police officer who's determined to do what's right. While in Siberia, Rostnikov notices that someone doesn't want the murder he's assigned to be solved … and the corruption goes all the way up to the Kremlin. Kaminsky has been nominated for the Edgar Award six other times and won the Grand Master Award from the Mystery Writers of America in 2006. He is also known for writing a series of mystery novels starring private detective Toby Peters and Chicago police officer Abe Lieberman.
Winner: Edgar Award for Best Novel — 1959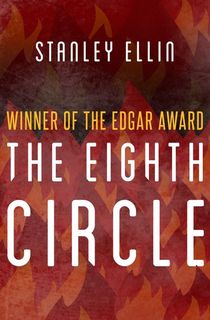 The Eighth Circle
Murray Kirk doesn't exactly have street smarts. His investigations usually involve a dusty office filled with ancient records. But when the district attorney wants to crack down on crooked cops, Kirk is asked to clear one man's name. And before he knows it, he's in over his head. The Eighth Circle is one of three works for which Ellin won the Edgar Award—he also won it for his short stories "The House Party" in 1954 and "The Blessington Method" in 1959. He served as the president of the Mystery Writers of America and was called the "unsurpassed master of the short story in crime fiction," by The Times writer Marcel Berlins.
Winner: Dilys Award — 2002
Mystic River
Mystic River tells the story of three boyhood friends whose lives are forever changed one night, ultimately culminating in violence when they find themselves thrown together again 25 years later. Dennis Lehane's cinematic writing style lends itself easily to film adaptations. The movie version of his 2001 novel, Mystic River, starring Sean Penn and Tim Robbins, was even nominated for Best Picture and won both Penn and Robbins acting Oscars. His other books, Shutter Island and Gone, Baby, Gone, have also been adapted into movies. The Dilys Award, which Lehane won for Mystic River in 2002, is given by the Independent Mystery Booksellers Association to the book the members most enjoyed hand selling. Lehane's latest novel, a psychological thriller called Since We Fell, was published in May 2017 and is set to be adapted as a film.
Winner: Los Angeles Times Book Prize for Best Mystery/Thriller (2011) and International Thriller Writers Award for Best Hard Cover Novel (2012)
11/22/63
Stephen King proved that he's still got it with this genre-bending thriller based on an alternate history of the Kennedy assassination. Part science-fiction, part thriller, and even part romance, 11/22/63 was a favorite of both readers and critics alike, and went on to be adapted into a series starring James Franco on Hulu. King's 49th novel remained on the New York Times Bestseller List for 16 weeks. In 2014, 11/22/63 won the Kono Mystery ga Sugoi!—an annual award for the best mystery novel translated and published in Japan. 11/22/63 is a gripping thriller that asks its readers: If you could go back in time to change one event in history, what would it be?
Winner: Edgar Award for Best Paperback Original — 2008
Queenpin
The success of Megan Abbott's most recent novel, You Will Know Me, came as no shock to her dedicated fans—as they have steadily been consuming her noir fiction since she published her first novel in 2005. Queenpin is the story of an unnamed female narrator who comes under the influence of one Gloria Denton, a hardened mobster who gets what she wants. Lovers of crime fiction will recognize the usual suspects, but by making her protagonists female, Abbott smartly turns the genre on its head. In 2011, she was included on Time's list of "23 Authors that We Admire." Her latest work is a psychological thriller about two women competing for scientific success, and is set to be released in 2018.
Winner: Pulitzer Prize for Fiction — 2014
The Goldfinch
Fans of Donna Tartt's fiction had to wait an agonizing 11 years between her last book, The Little Friend, and 2014's The Goldfinch. But as anyone who loves Tartt knows, it was well worth the wait. The Goldfinch is an unusual coming-of-age story in the vein of Dickens' Great Expectations. It tells the story of Theodore Decker who is orphaned at the age of 13 after a terrorist attack at an art museum kills his mother—during which he steals his favorite painting The Goldfinch and enters into a world of crime. The novel skyrocketed to nearly all of the bestseller lists, and was awarded the Pulitzer Prize for Fiction in 2014. Tartt was named one of TIME's "100 Most Influential People" the same year, in addition to being included on Vanity Fair's International Best Dressed list. A film adaptation of The Goldfinch is set to be released in 2019, starring Ansel Elgort—from The Fault in Our Stars—as Theodore.
This post is sponsored by Open Road Media. Thank you for supporting our partners, who make it possible for The Lineup to continue publishing the true crime and creepy stories you love.