Summer calls for lazy days on the beach; and what are lazy days on the beach without a good book? Chock-full of page-turning action, mystery, and psychological thrillers, this list is just what you need to liven up your down time. From popular classics to lesser-known essentials, these books are sure to give your summer days a jolt of fear.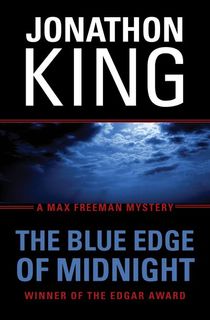 The Blue Edge of Midnight
Shattered tough guys make for great hardboiled detectives, and King's protagonist is about as shattered as they come. Ex-cop Max Freeman once killed a 12-year-old (in self-defense, but still, jeez), and now lives a reclusive life in the Florida Everglades. That is, until he finds the corpse of a child and is drawn back into the world of law enforcement–only this time, he's a suspect.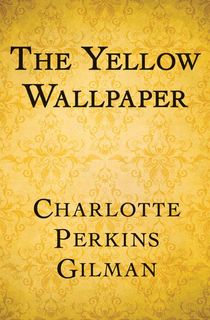 The Yellow Wallpaper
A short psychological thriller, The Yellow Wallpaper is widely regarded as a classic. It was written and is set in the late 1800s, and its protagonist is a woman diagnosed with "hysteria." Spending the summer in a rented mansion to recuperate, she instead descends into madness–a transformation that Charlotte Perkins Gilman evokes skillfully and eerily.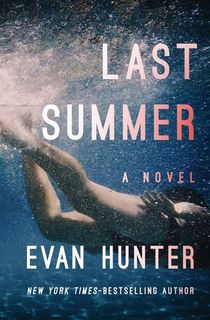 Last Summer
Hunter's 1968 novel is one of the more disturbing and provocative thrillers ever written. In Last Summer, adolescent protagonists spend their summer days on the beach, but all that summer fun eventually gives way to darker impulses. The novel was the basis for the 1969 film of the same name, and both novel and film caused quite a stir with the public. When you read it, you'll see why.
The Girl with the Dragon Tattoo
The granddaddy of all Scandinavian crime thrillers is a must-read, so if you somehow missed out during the heyday of the Millennium trilogy (which also includes two other Girl novels), your beach vacation is the perfect time to lie back and catch up. Larsson's journalist protagonist and eponymous inked-up girl are the perfect detective duo for one of the greatest mystery thrillers ever written.
The Hunt for Red October
We're going way back into the Tom Clancy archives for this one to find a Cold War thriller that might be Clancy's best novel. The Hunt for Red October is as claustrophobic as the Soviet submarine that is at the center of its plot. It's also a Jack Ryan novel; Clancy has written numerous Jack Ryan novels since this one, but few have been quite this thrilling.
Jaws
Where better to read this 1970s shark-attack classic than on the beach? Benchley's thriller is pulpy and marvelous, full of lurid sex and grisly shark attacks. It's a bit different in tone from the classic blockbuster film version, but it's unforgettable in its own way. You won't want to put it down ... even when everyone else in your group wants to go for a swim—which, uh, is okay, actually. You'll catch up with them. You didn't really feel like swimming, anyway.
Jurassic Park
You've read Jurassic Park, right? Well, if not, just tell everyone you're re-reading it. Crichton's novel that inspired the famous movie about dinosaurs that turn on the humans holding them captive includes the author's trademark blend of real science and inspired imagination. He gives you just enough real facts to convince you of the unbelievable.
Shutter Island
Any number of Dennis Lehane novels could have taken this spot, but fans of psychological thrillers will be partial to Shutter Island. Skip the movie version and go right for this book, which uses its setting–a mental institution in the 1950s–to deeply unsettling effect.
The Silence of the Lambs
In this list's mix of classic essentials and underrated gems, Harris' The Silence of the Lambs falls firmly in the "classic essentials" category. An all-time great thriller and the inspiration for the classic film of the same name, Harris' disturbing and exciting tour de force is an absolute must-read for thriller fans. If you've never read it, schedule your vacation around it.
The Spy Who Came in From the Cold
The Spy Who Came in From the Cold is vintage le Carré. It's the acclaimed spy writer's third novel, and arguably his best: A grim but thrilling look at the life of Cold War spies. le Carré was a real-life spy, so his thriller novels have an authority that makes them hard to ignore. It helps, of course, that he's also an excellent writer.
Want more thrillers? Sign up for The Lineup's newsletter, and get our recommended reads delivered straight to your inbox.
This post is sponsored by Open Road Media. Thank you for supporting our partners, who make it possible for The Lineup to continue publishing the true crime and creepy stories you love.