You've got the chills—and you can't blame the temperature. While others are trying to beat the heat, you're huddling to stay warm—frightened to death by your latest terrifying read. The following horror novels explore the deep, dark corners of the mind and will keep you both frozen in fear and excited to turn the page. You'll want to read these 10 books under the covers…with the lights on.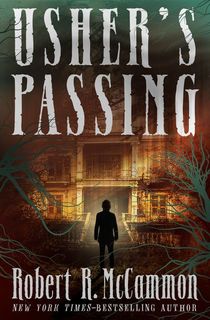 Usher's Passing
Inspired by the madness unleashed in Edgar Allan Poe's original short story, "The Fall of the House of Usher," McCammon continues the Gothic saga of the Ushers. After his father's death, Rix, brother of Roderick and Madeline, inherits the Usher empire—and the horrifying secrets dwelling within. Missing mountain children, the Pumpkin Man, and a mysterious chamber are around the bend.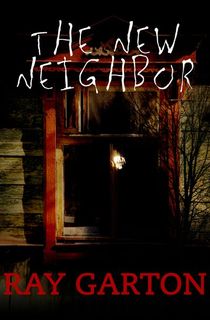 The New Neighbor
We've all heard of the girl next door. But the gorgeous lassie in Garton's erotic thriller goes beyond heartbreaker to straight-up soul crusher. Literally. When the Pritchards meet their new neighbor, Lorelle, they notice that's something off. Perhaps it's that Lorelle's seductive ways result in turning her conquests into empty shells of the people they once were.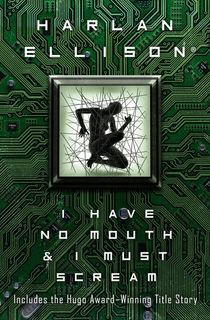 I Have No Mouth and I Must Scream
A collection of short stories, I Have No Mouth and I Must Scream encompasses seven mind-altering tales, one of which shares its name with the book's title. "I Have No Mouth and I Must Scream" is a post-apocalyptic tale about supercomputers torturing the few surviving: Ted and his four companions. Starved, the crew head out to find food in ice caves, though upon arrival it's not the food they'll be feeding on. It's a story that won Ellison a Hugo Award and one you'll wanna take a bite out of.
A Mortal Glamour
Something wicked is plaguing the holy and the damned in Yarbro's 14th-century-set historical horror. In France just after the Black Plague, a convent gets a new sister with sinister intentions. Though it's once she welcomes a mysterious man into the convent that the nuns really go mad. Settle in for a perverse read that's in need of exercising the demons.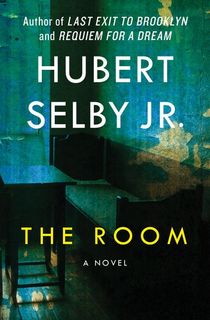 The Room
When you're confined to a jail cell, you have two choices: Go with god or go with the devil. And the main character of Selby's second novel, a deeply disturbing read, chooses the latter. A nameless petty criminal, he falls into a madness filled with hatred and rage. And if you're at all familiar with Selby's Requiem for a Dream, then you have a sense of the depths of madness we're dealing with here.
Want more creepy stories? Sign up for The Lineup's newsletter, and get our strangest tales delivered straight to your inbox.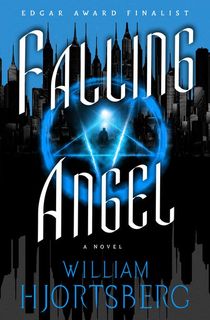 Falling Angel
While looking for missing singer Johnny Favorite, who should be clinging to life in a hospital bed after suffering an accident during a concert, private investigator Harry Angel finds that everyone he questions ends up dead. Part hardboiled mystery, part supernatural thriller, Falling Angel – adapted into the Robert DeNiro film Angel Heart – follows Angel down a rabbit hole of black magic and Voodoo.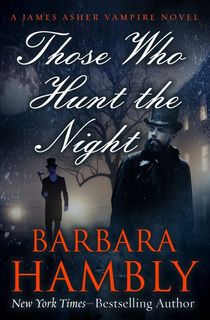 Those Who Hunt the Night
Someone's opening coffins during the day and burning vampires to ash. And the only one who can stop it is the aptly named John Asher, a retired British spy. But it's not a volunteer mission. Asher has no choice: His wife has just been put under a spell by Don Simon, one of the oldest vampires, and the only way to save her is for Asher to play along. P.S. Simon is one character you will not soon forget.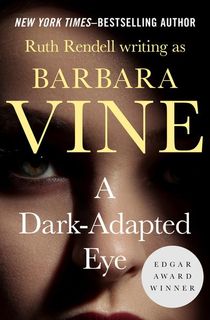 A Dark-Adapted Eye
Every family tree is rooted in mystery. For Faith Severn, it's a murder mystery. Unclear as to why the matriarch of her family, Aunt Vera, knifed and killed her sister 30 years ago, Faith looks for answers. A psychologically complex thriller that begins with the title page, A Dark-Adapted Eye won Rendell an Edgar Award.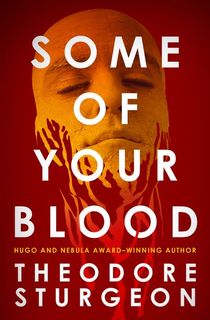 Some of Your Blood
Often referred to as the godfather of contemporary science fiction and dark fantasy, Sturgeon crafts a poignant yet terrifying genre-bender about a soldier-turned-prisoner who's obsessed with vampires. Told in an unorthodox narrative form consisting of letters and transcripts, the horrors that make up the man we know as George Smith are hurled at the reader as Sturgeon's plot propels toward shocking discovery.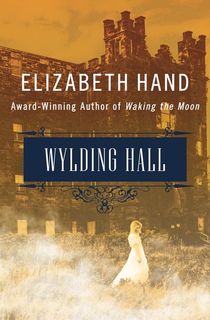 Wylding Hall
Musicians need to be inspired. Which is why the members of a British acid-folk band hole up in a macabre mansion to craft their signature album. Little do they know the place is housing more than just wicked acoustics – it's cloaked in secrets. Years later, when the former band members look back on a terrible tragedy that happened that summer, will they uncover the truth, or just more mysteries?
Want more creepy stories? Sign up for The Lineup's newsletter, and get our strangest tales delivered straight to your inbox.
This post is sponsored by Open Road Media. Thank you for supporting our partners, who make it possible for The Lineup to continue publishing the true crime and creepy stories you love.
Featured photo: Clem Onojeghuo / Unsplash